This Weekend: Foodie Fests Galore
Looking for some delicious foodie fun this weekend? Summer is officially here and this weekend in particular is chock full o' fun and delicious things to do and … eat! Below are a few fun food-related events! Also, check out the Foodie Event Calendar, the newest Dining in DC feature (on the right side bar) for local delicious events to add to your foodie calendar.
2nd Annual Belgian Beer Festival at Et Viola - June 13-17: Et Voila! (5120 MacArthur Blvd, NW) will celebrate the legendary beer culture of Belgium with beer-infused food, tasting flights and brew samples at the 2nd Annual Belgian Beer Festival. The five-day festival will offer beer lovers a multitude of ways to sip, taste, explore and enjoy the rich, unique flavors of Belgian brews including happy hours, daily beer flights and special dishes. Every night during the festival from 5 to 7 p.m., Et Voila will host Belgian Beer Happy Hours, featuring a unique selection of Belgian beers offered for $4 each. During the happy hour, Et Voila! will also offer patrons complimentary tastings of unique brews not often tasted in the city. Tastings will be offered to happy hour patrons and the beers being tasted will change daily throughout the festival. All week long, Et Voila will offer Daily Belgian Beer Flights for the indecisive and experimental drinker. For $15, customers can imbibe samplings of three different Belgian beers. This is the perfect opportunity for novice and experienced beer fans alike to discover and learn about small batch Belgian brews such as Straffe Hendrik Bruges Triple Ale, Lucifer Golden Ale and Kasteel Rouge.
Taste of Reston - June 15 & 16: Northern Virginia's largest outdoor food festival, produced by the Greater Reston Chamber of Commerce, will take place on Market Street at the Reston Town Center (11900 Market Street  Reston, VA). This year's event marking their 22nd year celebration, will feature more than 30 area restaurants, a full line-up of musical entertainment, a kid's activity tent, and for the first time this year, a chef's demonstration stage. Judges include Dining in DC's, Lisa Shapiro! Best of all, admission to Taste of Reston is FREE, but Taste Tickets and Carnival Tickets are necessary to sample food or take a spin on your favorite ride. Taste Tickets are $1 per ticket or $20 for a sheet of 24 tickets! Each sample ranges from 1-5 tickets. Hours: FRI 3-11 pm; SAT 12-11 pm; Carnival Only SUN 10 am-8 pm. Avoid the lines and buy taste tickets online here.
Beer, Bourbon & BBQ Festival - June 15 & 16:  You'll not want to miss this fest for a great day of beer sippin', bourbon tastin', music listenin', cigar smokin', and barbeque eatin' at the gorgeous National Harbor (137 National Plaza, National Harbor, MD). Your admission buys you a sampling glass so you can enjoy an ALL-YOU-CARE –TO-TASTE sampling of beer and bourbon. There are 40 Bourbons and 60 Beers on Tap. Some of the best barbeque vendors are on-site if you get hungry all while enjoying seminars in the tasting theater and live music all day. Enjoy the great barbeque selection – pulled pork from whole hogs, ribs, brisket, chickens, sausages and any fixin' you could imagine. Enjoy Seminars in the Tasting Theater with Master Distillers, Brewmasters, and Pit Masters From the Deep South. Fest Hours: Friday 6– 10:00pm & Saturday 12 – 6pm. General Admission (At the Door): $35; Two-Day access: $85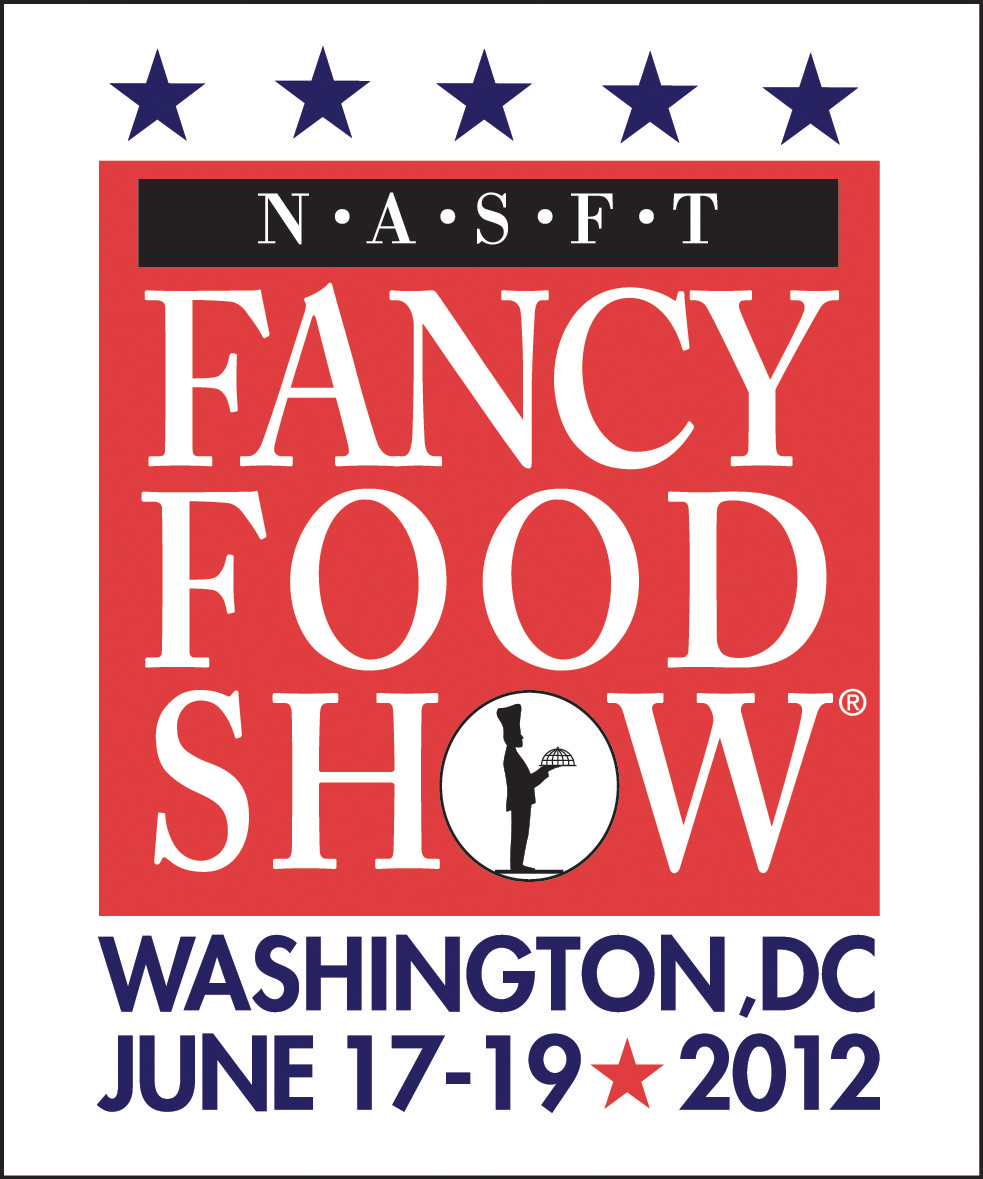 DC Fancy Food Show - June 17-19:  (Trade Only) North America's Largest Specialty Food & Beverage Event will be in DC for two days June 17-19, 2012 at the Walter E. Washington Convention Center. Organized by the National Association for the Specialty Food Trade (NASFT), attendees can discover 180,000 products including confections, cheese, coffee, snacks, spices, ethnic, natural, organic and more. If you're thinking, "That's not fancy" then how about  beet caviar, lavender honey ice cream, gluten-free pizza kits and seared beef short ribs? Connect with 2,400 exhibitors from 80 countries & regions. A show highlight will be an interactive exhibit tracing the history of specialty food in America. This year's best products will be in the spotlight at a red-carpet ceremony hosted by noted Chef José Andrés who will present the NASFT's 40th annual sofi™ Awards for the outstanding specialty foods and beverages of 2012. A sofi Award is the top honor in the specialty food industry. Registration is at www.fancyfoodshows.com. Sunday/Monday: 10 a.m. – 5 p.m.; Tuesday: 10 a.m.-4 p.m. Attendee badge: $45-$60.
Special offer: Get $10 off the $35 badge price until June 15th with this exclusive 4Bitten Media promo code:WASHDC
Manassas Wine and Jazz Festival - June 17: Now in its 8th year, the Manassas Wine & Jazz Fest has become a popular Father's Day celebration for northern Virginia residents. Held in the heart of historic Old Town Manassas (Loy E. Harris Pavilion, 9201 Center St.) attendees will enjoy an intimate and relaxing afternoon of live jazz, good food concessions, along with the tasting and purchasing of wines from award-winning Virginia wineries, such as Horton Vineyards. $10-$45 (VIP). At the door: General Admission: Adults only $25. 11 a.m.-6:30 p.m.
Market Fresh Brunch at Todd Gray's Muse at the Corcoran Art Gallery: June 17 - Local Chef Todd Gray's expertly curated menu has been designed exclusively for the Corcoran. Taking inspiration from the Corcoran Collection and the Gallery's special exhibitions, and distinguished by seasonal, local ingredients—many sourced from the nearby FreshFarm Market, by the White House—Muse is a unique culinary experience. Adults $25, children 12 and under $12. Brunch libations will be also be available for $8. 11:00 am – 2:00 pm; Reservations are recommended. Please e-mail your request to reservations@toddgraysmuse.com.
June 17 – Gospel Sunday Brunch at The Hamilton (600 14th Street, NW), a landmark building that was originally constructed in 1929 and operated as the flagship store for Garfinckel's department store until 1990, is now offering a Southern-inspired buffet guaranteed to lift one's spirits, while enjoying a live gospel show to feed the soul. Available every Sunday, priced all inclusively at $25 per person, two ticketed shows are offered, with doors opening at 10 AM for the first one-hour performance which begins at 10:30 AM. The second seating is from 12:30- 2 PM, which also includes an hour-long gospel performance from 1 -2PM. This Sunday, Howard Gospel Choir will perform at The Hamilton Live for Gospel Brunch.
Guests begin their brunch with a complimentary Mimosa or Bloody Mary, plus coffee, tea and juice are also included, as are tempting pastries created by The Hamilton's Pastry Chef Lauren Petri. The brunch buffet features the following items every Sunday: Hand-Carved Smoked Beef Brisket and Glazed Ham, Fried Chicken, Chicken & Andouille Gumbo with Dirty Rice, Shrimp & Grits, Macaroni & Cheese, Buttermilk Biscuits, Sausage Gravy, Molasses Collards, BBQ Pork & Sweet Potato Hash, House-Made Breakfast Pastries and Sweets, Waffle Station, Omelette Station,Home Fries, Scrambled Eggs, Bacon, Breakfast Sausage, Smoked Salmon, Fruit Salad and Green Salad.
June 17 – Check out the new Adult Swim, a weekly summer pool party held every Sunday at the Capitol Skyline Hotel (10 I Street, SW, DC), hosted by Liquid Lifestyle. These Vegas-style pool parties feature the best local DJs, celebrity appearances, fashion shows, live musicians, costumed dancers and surprise entertainment.
For additional information, upcoming special events and pool party photos, visit www.DCPOOLPARTY.com.
Have a great weekend!