Summertime in DC Means Food Festivals and County Fairs
From fests to parades, there's always something going on in the nation's capital. Us locals are a little spoiled, especially since visitors often save for months or spend their life savings to come here when we have access to the greatest tastings, festivals, fairs, and events year round. Don't be afraid to venture out to fests in the 'burbs. You can have some fun, enjoy some good eats, and breathe some fresh air (for a change). For a comprehensive look at what's happening throughout the summertime, check out my listing below for fun, food, and of course, tippling, but without the gamble.
Upcoming Food Events 
Savor - June 8-9: Most DC area fests are wine wine wine but this time, the main attraction is beer! Sponsored by the American Craft Brewers Association, Savor welcomes enthusiasts to sample hundreds of brews and food pairings at the the National Building Museum (401 F St., NW) from 74 of the nation's top independent craft brewers from 32 states all over the US. This is where beer enthusiasts and foodies can interact directly with some of the greatest brewers and brewery owners in the world. 60% of participating breweries are new to the festival; however, the bigtimers Dogfish Head and Saranac may still steal the show. Attendees will go home with a special bottle of Terra Incognita – a one-time exclusive collaboration of Boulevard and Sierra Nevada brewing companies. Tickets via Ticketmaster. General Admission Ticket: $120; Salon & Private Tasting Tickets: $30; Begins at 5:30 p.m. each day.
Celebrate Fairfax - June 8-10: This annual community-wide celebration is held at the Fairfax County Government Center in Fairfax County, Virginia (12000 Government Center Parkway) and hosts more than 70,000 visitors each year. Now in its 30th year, expect the very best! Sample more than 30 food vendors with a variety of menus, styles and tastes at the Coca-Cola Food Court. Enjoy more than 90 performances on 7  stages located throughout the festival and are free with daily general admission. Kids will love their huge carnival and games area, including the enormous ferris wheel. All-you-can-ride handstamps will be sold for $25 on-site and may be purchased for a discount in advance online.  For more information about ticketing, visit the festival's Tickets Page. Save money by ordering online $9 Adults; Kids $4. At the door: General Admission: Adults $12; Kids: $5 Festival Hours: Friday 6pm-12am, Saturday 10am-12am and Sunday 11am-7pm
2nd Annual Belgian Beer Festival at Et Viola - June 13-17: Et Voila! (5120 MacArthur Blvd, NW) will celebrate the legendary beer culture of Belgium with beer-infused food, tasting flights and brew samples at the 2nd Annual Belgian Beer Festival. The five-day festival will offer beer lovers a multitude of ways to sip, taste, explore and enjoy the rich, unique flavors of Belgian brews including happy hours, daily beer flights and special dishes. Every night during the festival from 5 to 7 p.m., Et Voila will host Belgian Beer Happy Hours, featuring a unique selection of Belgian beers offered for $4 each. During the happy hour, Et Voila! will also offer patrons complimentary tastings of unique brews not often tasted in the city. Tastings will be offered to happy hour patrons and the beers being tasted will change daily throughout the festival. All week long, Et Voila will offer Daily Belgian Beer Flights for the indecisive and experimental drinker. For $15, customers can imbibe samplings of three different Belgian beers. This is the perfect opportunity for novice and experienced beer fans alike to discover and learn about small batch Belgian brews such as Straffe Hendrik Bruges Triple Ale, Lucifer Golden Ale and Kasteel Rouge.
Taste of Reston - June 15 & 16: Northern Virginia's largest outdoor food festival, produced by the Greater Reston Chamber of Commerce, will take place on Market Street at the Reston Town Center (11900 Market Street  Reston, VA). This year's event marking their 22nd year celebration, will feature more than 30 area restaurants, a full line-up of musical entertainment, a kid's activity tent, and for the first time this year, a chef's demonstration stage. Judges include Dining in DC's, Lisa Shapiro! Best of all, admission to Taste of Reston is FREE, but Taste Tickets and Carnival Tickets are necessary to sample food or take a spin on your favorite ride. Taste Tickets are $1 per ticket or $20 for a sheet of 24 tickets! Each sample ranges from 1-5 tickets. Hours: FRI 3-11 pm; SAT 12-11 pm; Carnival Only SUN 10 am-8 pm. Avoid the lines and buy taste tickets online here.
Beer, Bourbon & BBQ Festival - June 15 & 16:  You'll not want to miss this fest for a great day of beer sippin', bourbon tastin', music listenin', cigar smokin', and barbeque eatin' at the gorgeous National Harbor (137 National Plaza, National Harbor, MD). Your admission buys you a sampling glass so you can enjoy an ALL-YOU-CARE –TO-TASTE sampling of beer and bourbon. There are 40 Bourbons and 60 Beers on Tap. Some of the best barbeque vendors are on-site if you get hungry all while enjoying seminars in the tasting theater and live music all day. Enjoy the great barbeque selection – pulled pork from whole hogs, ribs, brisket, chickens, sausages and any fixin' you could imagine. Enjoy Seminars in the Tasting Theater with Master Distillers, Brewmasters, and Pit Masters From the Deep South. Fest Hours: Friday 6– 10:00pm & Saturday 12 – 6pm. General Admission (At the Door): $35; Two-Day access: $85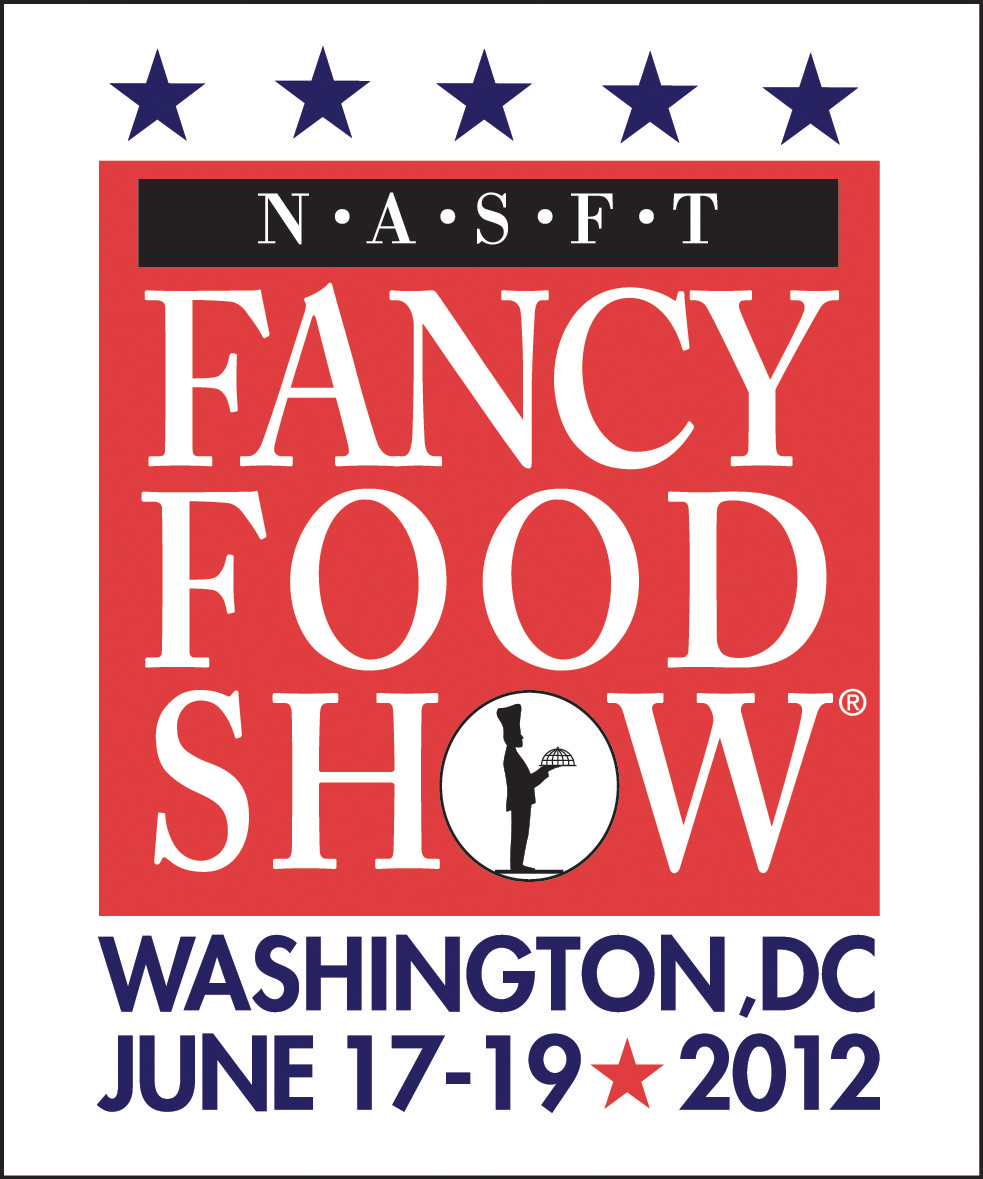 Fancy Food Show DC – June 17-19:  North America's Largest Specialty Food & Beverage Event will be in DC for two days June 17-19, 2012 at the Walter E. Washington Convention Center. Organized by the National Association for the Specialty Food Trade (NASFT), attendees can discover 180,000 products including confections, cheese, coffee, snacks, spices, ethnic, natural, organic and more. If you're thinking, "That's not fancy" then how about  beet caviar, lavender honey ice cream, gluten-free pizza kits and seared beef short ribs? Connect with 2,400 exhibitors from 80 countries & regions. A show highlight will be an interactive exhibit tracing the history of specialty food in America. This year's best products will be in the spotlight at a red-carpet ceremony hosted by noted Chef José Andrés who will present the NASFT's 40th annual sofi™ Awards for the outstanding specialty foods and beverages of 2012. A sofi Award is the top honor in the specialty food industry. Registration is at www.fancyfoodshows.com. Sunday/Monday: 10 a.m. – 5 p.m.; Tuesday: 10 a.m.-4 p.m. Attendee badge: $45-$60. Register online with PROMO code SX6 & save $10!
Manassas Wine and Jazz Festival - June 17: Now in its 8th year, the Manassas Wine & Jazz Fest has become a popular Father's Day celebration for northern Virginia residents. Held in the heart of historic Old Town Manassas (Loy E. Harris Pavilion, 9201 Center St.) attendees will enjoy an intimate and relaxing afternoon of live jazz, good food concessions, along with the tasting and purchasing of wines from award-winning Virginia wineries, such as Horton Vineyards. $10-$45 (VIP). At the door: General Admission: Adults only $25. 11 a.m.-6:30 p.m.
Toast of the Town - June 22:  This annual gala event held in one of DC's biggest world-class venues, the National Building Museum (401 F St., NW) where hundreds if not thousands get the opportunity to sample more than 500 select wines from 89 different wineries from around the globe, and savor the finest gourmet dishes from 35 of the local areas top restaurants, including The Palm, Old Hickory Steakhouse, BLT Steak, Georgia Brown's, and Cava Mezze. All to the smooth sounds of a live jazz band. VIP Tasting: $149 6-10 p.m. General Admission: $99 7-10 p.m.
The Safeway Barbecue Battle: June 23-24, 2012 This year will mark the 20th Anniversary of Safeway bringing great food, music and fun to the streets and people of the Nation's Capital. The two-day festival (Saturday: 11 AM to 9:00 PM; Sunday: 11 AM to 7:30 PM) downtown (1100 Pennsylvania Ave., NW) includes delicious barbecue and tasty treats of all kinds from top vendors, plenty of delicious free food  samples and live entertainment including 30 bands on multiple stages all surrounding one of the nation's top barbecue cooking competitions. The ever-popular Safeway Sampling Pavilion showcases a line-up of delicious and tempting free food samples while celebrity chefs and cookbook authors entertain with cooking demonstrations on the Safeway Demonstration Stage. Musical entertainment includes nationally-known bands like Soul Asylum, Cowboy Mouth and some of the DC area's beloved performers like Jimmies Chicken Shack, Mambo Sauce. Besides all the great food, music, cooking entertainment and competition, there are activities for kids of all ages to enjoy. Children's rides and activities and sports attractions, including NBA basketball stars and court action help make the Safeway Barbecue Battle the perfect way to kick off summer in Washington! Get your tickets to one of US's top BBQ competitions in the country here! Hours: Saturday: 11 a.m. to 9:00 p.m.; Sunday: 11 a.m. to 7:30 p.m. General Admission: Adult $12; Child $5. Weekend pass (both days): $20.
Alexandria Food & Wine Festival - June 23-24: Sips, slurps, chomps, and laughter will fill the air in Old Town Alexandria in the Carlyle District ( 300 John Carlyle Street) as the local community gathers together to enjoy the diverse restaurants of Alexandria and Virginia's wineries for the 1st Annual Alexandria Food & Wine Festival. Enjoy this new lively festival, complete with live entertainment, a children's corner, food and wine tasting, a food demonstration showcase area and a VIP networking reception for our sponsors. Local restaurants will compete for the best appetizer, the best main course and the best dessert. Judges include Dining in DC's, Lisa Shapiro! Attendees will be able to sample food and wine from a variety of local restaurants and Virginia's wineries, including The Chart House, Indigo Landing, and wineries Mattaponi Winery, Unicorn Winery, Prince Michel Vineyard and Winery, and Cedar Creek Winery. Cost: This is a FREE event to attend; however tickets are needed to sample food and beverages. Each booklet is comprised of a total of 25 Taste tickets at the price of $20. Each food item costs between 1 to 5 tickets. Hours: 12-5 p.m.
Smithsonian's Folklie Festival  – June 27- July 1; July 4-8 This engrossing two-week festival on the National Mall juxtaposes the rich traditions of various corners of the United States and cultures around the world. Highlights include traditional dance and music performances, storytelling, and ethnic food of all sorts. The Festival is held outdoors on the National Mall in Washington, D.C., between the Smithsonian museums. The 2012 festival theme is "Campus and Community", commemorating the 150th anniversary of the founding of land-grant universities and the USDA, "Citified", presented in collaboration with the Smithsonian's Anacostia Community Museum, it highlights arts East of the Anacostia River, and also "Creativity and Crisis", commemorating the 25th anniversary of The AIDS Memorial Quilt, which spans 1.3 million square feet and weighs over 54 tons. Activities include daily and evening music performances, crafts and cooking demonstrations, storytelling and discussions of cultural issues. There is no admission charge.  Festival hours are 11 a.m. to 5:30 p.m.
Great American Festival - June 30: DC's two biggest Independence Day Festivals, The Uncle Sam Jam & National FreedomFest have joined forces to bring you America's most kick-ass birthday party…The Great American Festival! Taking over the National Harbor Waterfront, including the entire pavilion and beach areas, as well as both piers enjoy three outdoor stages of live music featuring Eve 6, Ozomatli, The Dance Party, Lost in Paris and See-i! Move and groove to multiple DJs including Skratch & Sniff and Pat Premier! There will be delicious food from the DC area's most popular food vendors. And of course there will be multiple beer and drink stations everywhere to quench you Summer thirst. The day wouldn't be complete without our own spectacular fireworks show shot right in front of the pier! Adults only (21+). 2-10 p.m. General Admission: $24.99; VIP: $59.99
County Fairs
August 4-5
August 8-12
August 10-18
August 10-18
September 6-9
September 22